University Solutions
Score Big On Flexibility
and Social Connectivity
We know that today's campus communities are demanding. From variety to transparency and sustainability, delivering products and brands that students know and trust across campus and on menus is an absolute must. Whether you're serving more plant-based dishes, foods with simple ingredients or beloved brands, we're here to partner with you to deliver flavor and convenience that will keep students coming back for more.
As your dedicated partner, Bel Foodservice is here to help grow your business with brands and products students and staff trust and love and tasty culinary inspiration you can easily implement on campus. We understand your needs and believe that we don't succeed unless you do too.
We're a proud member of the Value Plus Program loyalty program so you can earn valuable rewards on every purchase of our participating products. This frequent buyer program allows your college or university to earn points on sponsored products and you're able to redeem points to attend NACUFS regional and national conferences. All our brands participate so there's a Bel brand and product for you to start earning rewards today.
Snack Facts That Keep Them Coming Back
81%
of Gen Zers
seek convenient and health foods that they can consume anytime.1
1 Foodservice Director, 2022
46%
Of Consumers
say that snacking is an important part for healthful eating .2
2 Technomic Snacking Occasion Consumer Trend Report, 2020
Operational Solutions
All-day eating and socially-minded snacking are trends that are here to stay. When it comes to the choices of today's college diners, they 'want it all' which means clean ingredients, authenticity, transparency, and convenience. Offering high-protein snacks from brand names that Gen Zers know and trust keep students on campus and full for their next lesson.
Stay Connected, On The Go
College students depend on nourishing snacks to keep them energized during the day as they go from classes to meetings and other activities.
On days with fewer breaks in their schedule, students may even rely on snacks more than meals, so it is so important that college campuses provide snack options that keep students properly fueled throughout the day. Peeling open a creamy, delicious cheese conveniently wrapped and ready for any snacking adventure couldn't get any easier than Babybel® cheese. This 100% real cheese snack has no artificial growth hormones*, artificial colors, flavors or preservatives making snack time easier than getting to class on time! Try Babybel Plant-Based, the new delicious dairy-free and lactose-free snack for a vegan alternative that will satisfy a range of dietary preferences.
*No significant differences has been shown between milk derived from rBST treated and non-rBST trated cows.
Based on a simple family recipe, Price*s® Pimiento Cheese Spreads blend real pimiento peppers and cheese with flavorful seasonings and dressing for made-from-scratch taste.
Recipe-ready Price*s Pimiento Cheese is a perfect way to provide comforting recipes with a taste of home, with the benefits and consistency of a pre-made solution that helps reduce labor complexity. Choose from mild or savory styles, available in bulk sizes that are perfect for foodservice. Add zip to nachos, bring next-level flavor to flatbreads, mix into omelets, pasta, and potatoes. The possibilities are endless and convenient with Price*s Pimiento Cheese.
Versatility Across Campus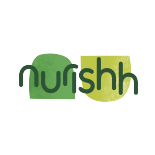 Whether it is a dietary restriction or a lifestyle choice, students are on the lookout for plant-based proteins. But there's a catch.
They also are seeking great tasting meat and dairy alternatives. Outperforming plant-based competitors for appearance, taste and meltability, Nurishh® Cheese Slices truly deliver. They are made with the best and tastiest ingredients making them ideal for swapping out as a dairy alternative on a sandwich, with a cracker or all by itself.
Merkts® Cheese Spreads are extremely versatile and the perfect add-on to burgers, hot dogs, wings, tacos and so much more!
Made with real Wisconsin cheddar cheese and a strong, bold flavor students will love, this high-impact ingredient is our OG of spreadable cheese. Recipe-ready, Merkts sharp cheddar cheese spread adds crave-worthy flavors and blends exceptionally well in soups and sauces and holds up on sandwiches, flatbreads, and so much more.