Restaurant Solutions
Bringing Efficiency and Quality
To Your Kitchens
Whether you are a full-service location, a ghost kitchen, or fall somewhere in between, you have a million decisions to make and operational affairs to manage – from staff to inventory to keeping foot and online traffic steady. Streamlining back-of-house operations with versatile products that are recipe-ready, taste great, and perform consistently well will help keep your kitchen running smoothly, and your staff and guests satisfied.
As your dedicated partner, Bel Foodservice is here to help grow your business with efficient product and menu solutions and brands you can trust. We understand your needs and believe that we don't succeed unless you do too.
"
Boursin® truly delivers on quality and performance. Its flavor is like no other and it's so creamy and easy to work with. Guests love the brand and the flavor it brings across my menu.
Chef Denise Simpon,
Higher Ground Restaurant Group
REPEAT
Business
Consumers will give repeat business to restaurants and third-party services that seamlessly meet their needs, provide optimized online ordering and offer perks for their loyalty.
4x
More Likely
Millennials are 4x more likely than baby boomers to order takeout or delivery a few times a week or more.1 And households with children closely mirror the millennial demographic.
1 The State of Food & Beverage, Morning Consult, 2022
Operational Solutions
In a world full of complexity, consumers crave simplicity. Make it easy for them to have delightful experiences onsite or when ordered online by recognizing and catering to their needs.
Bel Foodservice Offers Versatile, Quality Products Across All Dayparts
As the #1 gourmet cheese, Boursin® makes every bite better by bringing elevated flavor and approachable appeal to your foodservice recipes.
Elevate breakfast items, grilled proteins, and veggies with the creamy, rich flavor of Boursin®. This high-impact ingredient can be used as a topping, stuffing, spread or mixed into sauces, pastas, and egg dishes. With allergen-friendly options, dairy-free solutions, and IQF cubes, you can add flexibility to your menu, efficiency to our operation and appeal to more guests all day long.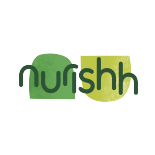 Bring delectable delight to your tables with Nurishh® plant-based cheddar-, mozzarella-, and provolone-style cheese slices.
Free of the FDA's eight major allergens, including lactose and gluten, Nurishh® plant-based cheese is also rich in calcium and vitamin B12 and made from natural flavors and colors. Since Nurishh® outperforms plant-based competitors for appearance, taste and meltability, you can delight every bite from morning 'til night with nourishing taste that performs authentically well.
Bel Foodservice Offers Consistency And Convenience On-the-go
Babybel® makes snacking more fun and delicious for guests on the go.
Made with 100% real cheese and packed with protein, Babybel individual portions blend premium quality with travel-friendly portability. Create signature snack packs for lunchtime online orders or in grab and go cases by pairing Babybel cheeses with fresh fruits and veggies, dipping sauces and mixed nuts.
Menu items for delivery must keep their integrity.
Recipe-ready, Merkts® sharp cheddar cheese spread adds crave-worthy flavors and graceful meltiness for consistent performance in any chef-inspired recipe. Aged at least nine months and made from the goodness of 100% real, unprocessed Wisconsin cheese, Merkts® cheese blends exceptionally well in soups and sauces and holds up on sandwiches, flatbreads, and so much more.