Healthcare Solutions
Serving Products That Taste Great
and Make You Feel Good
The food offerings and experience in hospitals, health institutions and senior living facilities is a vital part of overall patient, visitor, resident, and staff satisfaction. More, now than ever, convenience and healthier dining options are essential to any foodservice program. While the landscape continues to evolve, the one thing that remains unchanged is that product offerings mustfuel patients, providers and their guests. .
As your dedicated partner, Bel Foodservice is here to help grow your business with convenient, high-quality products that feed a variety of dietary needs and fit a variety of healthcare dining options. We understand your needs and believe that we don't succeed unless you do too.
We're a proud partner of the Compass Group, servicing more than 2,000 hospitals, senior living facilities, and integrated healthcare systems. Our products provide comforting, wholesome solutions that patients, staff, and guests can feel good about. Bel Foodservice also offers convenient, recipe-ready products that bring efficiency in back-of-house prep and work across your multiple serving locations.
Healthcare Food, Reimagined
2/3
of Consumers
say the food offerings were important to their overall care experience, while nearly 80% of long-term care/senior-living residents agreed.1
1 Datassential 'Hospital food, reimagined: Emerging trends in healthcare foodservice', 2020
42%
Of Facility Residents
say they considered food options early in the selection process of choosing a long-term care or senior-living facility.2
2 Datassential 'Hospital food, reimagined: Emerging trends in healthcare foodservice', 2020
Operational Solutions
While patients and residents often have specific dietary needs, they also demand flavor and diversity in their food that counter the stereotypical bland institutional fare. Give guests, employees, and patients tasty, fresh, and healthy options to sustain them all day long.
Spreading Comfort and Quality to Those Who Need it Most
Guests, patients, and staff are looking for comfortable and enjoyable experience while away from home so offer them an opportunity to laugh a little and eat great.
The Laughing Cow® individually portioned Cheese wedges are ideal for those seeking better-for-you foods. With the creamy, familiar taste of this spreadable cheese, patients don't have to sacrifice flavor for health and wellness. Whether it's a snack packed with protein or one that plays a supporting role paired with fruits, veggies or crackers, The Laughing Cow Cheese delivers on taste with a side of nostalgia and fun.
Only the highest quality aged cheddar goes into Kaukauna® Spreadable Cheese to create authentic eating experiences.
The velvety texture and mild cheddar flavor can stand out or blend in – creating flavorful flexibility and endless versatility across your whole menu from patient in-room to lunch in the cafeteria to long-term care dinners. Our Bulk Cheddar offering is perfect for high-volume operations while our Sharp Cheddar, Smoky Bacon and Port Wine Cheese Balls pair well with crackers and veggies for a perfect spreadable, loveable snack.
Goodness, Crafted For Happy Days
Whether staff is laced-up and on the run or patients and guests are looking for quick and easy snacks, having prepared items you can quickly grab will satisfy hunger and deliver on taste and quality.
Babybel® makes snacking easy for guests, staff and patients. Convenient, individual portions blend premium quality with portability they'll love. Create signature snack packs for patient feeding or in grab and go cases by pairing Babybel cheeses with fresh fruits and veggies, dipping sauces and mixed nuts for staff to stay alert and charged all day long.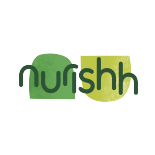 Our fresh take on plant-based cheese makes it easy to bring joy and flavor to residents, patients, and staff so they can enjoy the best and tastiest ingredients – all while take care of themselves and others.
Our Nurishh® Cheese Slices come in Mozzarella-Style, Cheddar-Style and Provolone-Style and are made with the best and tastiest ingredients, free of FDA's 8 major allergens, making them perfect on a sandwich, with a cracker or all by itself.